This year I got the opportunity to go to Denver for an AVID (Advancement Via Individual Determination) training. I went with three other co-workers. They flew me to Denver and from there we went to the Hampton Inn downtown and we were within walking distance of the Denver Convention Center.
The Hampton Inn
The view from our room
The eating area. The hotel had a very nice breakfast in the morning.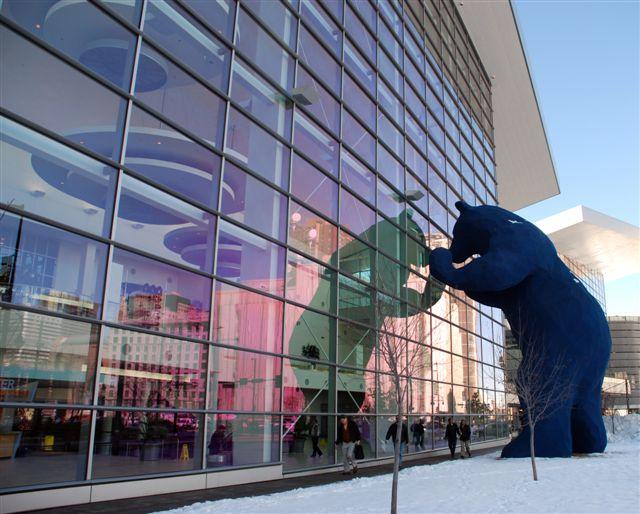 The Denver Convention center that was about a block away.
We had dinner the first night at the Hard Rock Cafe right on 16th street.
This was my view during dinner. There are many interesting sites on this street.
After dinner we took a little walk around town and these are a few of the sites.
My coworkers (Alex, Chris, and Micki)
The lobby of the hotel while I waited for my family to come pick me up.
Ky was going through the temple this same day in Denver so Casey, Kailee, grandma and grandpa came to pick me up on the way to the temple.
At the Denver Temple. 25 years ago in May we were married here :)
Afterward we went out to eat at the Seasons. It was delicious!!! It was fun celebrating this special day with Ky and the family!
The next few days we were in Cheyenne for Frontier Days. Before I got there the rest of the family was in the parade. I wish I could have been there with them but I think they make cute pioneers!!!
I was still able to be there for the Saturday parade!
We were happy that Tron, Lara, Skyler, Shaylee and Alivia were able to be there during this time also.
Just a random cute picture of Gracie and Buster.